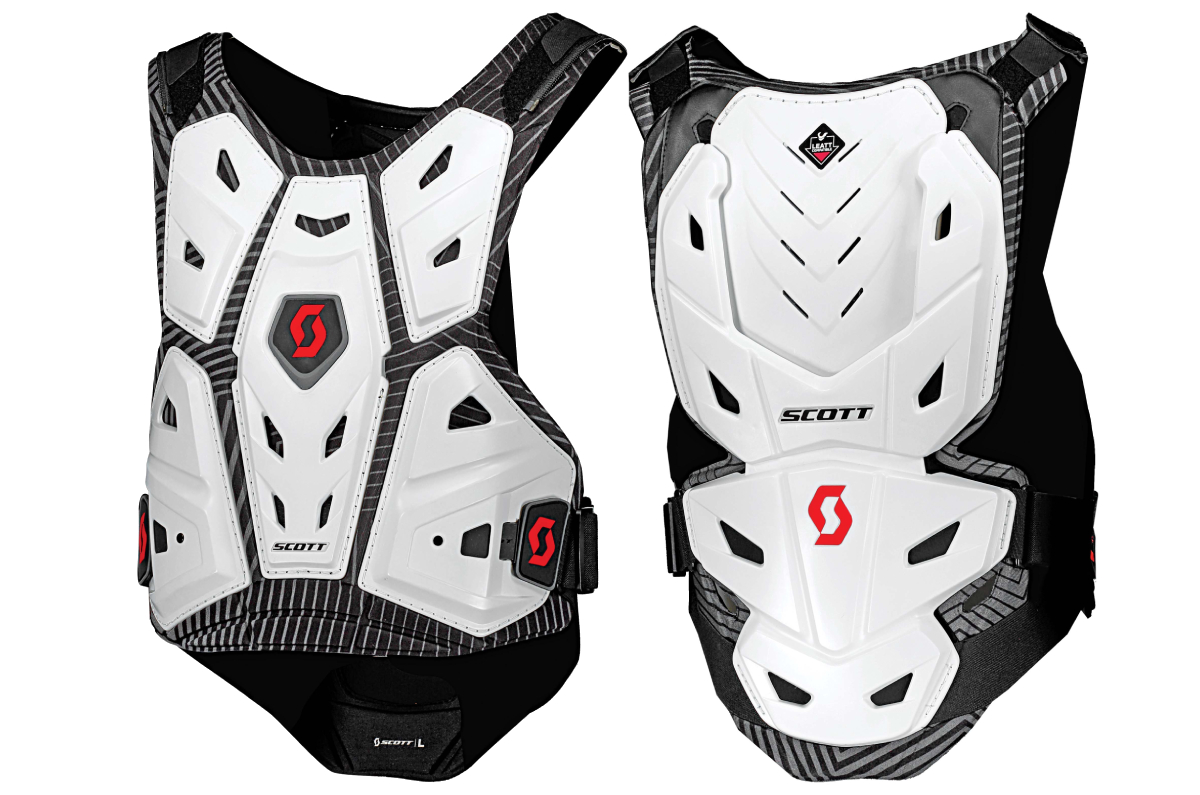 I do a lot of technical off-road riding, most of the time in very humid and tropical conditions. The problem with that is, no matter how vented my adventure jacket is, when I'm picking a slow line through big rocks at slow speeds, I find myself overheating, getting very dehydrated and, as a result, tiring out much earlier than I'd like.
I recently started using the Scott Moto Commander 2 body armour. It is essentially for motocross riding and primarily designed to protect you from the roost that the bike in front may throw at you. The armour is CE rated, is very lightweight and the adjustable chest and back protector slip on easily and remain very comfortable to wear.
The best thing about the armour though is how much cooler it runs on a hot day out on the trail.
The articulated ABS plastic plates are lined with a very soft and comfortable impact foam layer on the inside that is very good at taking sweat and moisture away from your body, and therefore runs much cooler than a full-on jacket. The body armour is also neck brace compatible and after using it for hours off-road, I have no complaints with how tireless it is to wear and how cool it runs. I even tested it by getting my riding buddies to lob stones at me as hard as they could and I can guarantee the Commander 2 protects you from that kind of tomfoolery.
The downside, of course, is that you have to buy shoulder (which strangely isn't on offer on the Scott India website) and elbow protection separately and it isn't as abrasive resistant as a normal riding jacket. I have thorn scratches on my arms to prove it.
Overall though, for the kind of riding I do, I'd take thorn scratches any day over feeling like a husky in the Sahara. Trust me, the lighter and more vented the armour, the more fun you can have out in the middle of nowhere.
The Moto Commander 2 is priced at Rs 9,990, which means you don't have to spend that much to stay cool and that is, erm, very cool, I'd say.
Where: scott.sportnetwork.in
Price: Rs 9,990
Also see:
Alpinestars Tech Air Race Vest review
from Autocar India https://ift.tt/3pBZZmt