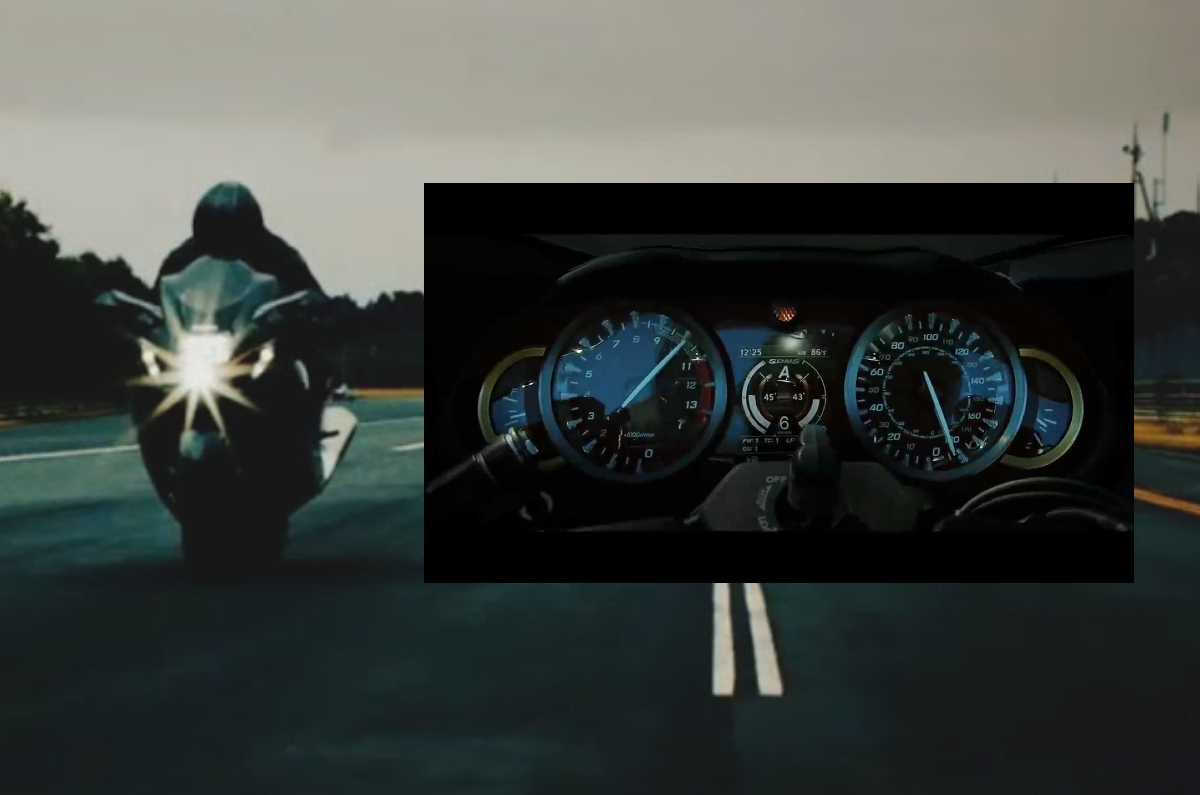 Suzuki has teased its 2021 Hayabusa before the scheduled reveal on February 5.
New Hayabusa to continue with analogue dials

Features a similar headlight arrangement
The short teaser video doesn't reveal a lot, but it does give us two important bits of information. First, the bike is shown being ridden close to its top speed at around 180mph (290kph). This goes to show that the 2021 Busa will continue to be the straight-line performer its predecessor used to be.
Suzuki has given us a glimpse of the instrument cluster, and surprisingly, most of the information is still displayed via analogue gauges. The layout of the dials is the same as before as well. However, this time around, it gets a TFT unit instead of an LCD one, which is expected to display a lot more data. In the teaser video, it appears to be displaying a lean angle readout.
Hayabusa fans will also be happy to know that the headlight arrangement on the new model is similar to the older one. That's all the teaser reveals, but patent information from 2019 hints at a larger and more powerful engine. Rumours also suggest that the 2021 Busa could get a DCT option.
Stay tuned to Autocar India for more updates!
from Autocar India https://ift.tt/2L1PqKw